Here's to Your Health!
Ideas, Recipes, and Tools for Eating Well
Wellness
|
What's In Season?
Search for Healthy Articles
Find Healthy Recipes
May We Recommend
Diet Preferences
Please

login

to set your preferences
WELLNESS TOOLS
EATING BY COLOR
Healthy Aging
Blues
Immunity
Orange
Antioxidant
Green
Prevention
White
Cancer-Fighting
Red
WHAT'S IN SEASON?
GLOSSARY
Healthy Pin of the Week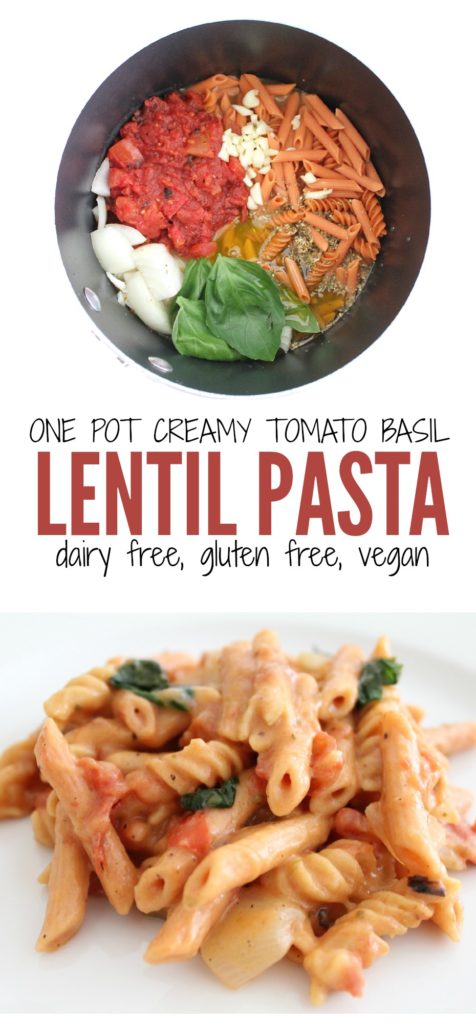 Gluten Free, Dairy Free and Vegan One Pot Creamy Tomato Basil Lentil Pasta
In Season for January
The end of the year is a festive time, with plenty of festive food. But come January 1, there is widespread resolve to live healthier lives, and make healthier choices about what, and how much we are eating. There is no need to sacrifice enjoyment of your food simply because you are shifting to a healthier menu. Work with winter's refreshing variety of fresh produce and add some new spices for flavor sensations that are sure to keep things interesting.
In Season
January
February
March
May
October
December
Broccoli
Broccoli is one of the most healthful foods you can eat. It is packed with a rich supply of important vitamins and nutrients and it contains the phytochemical sulforaphane, which helps reduce the risk of cancer. Fresh, in season broccoli should have a crisp texture and clean, refreshing flavor. It is delicious lightly steamed and sprinkled with lemon pepper.
More Broccoli recipes >
Trivia:
Broccoli, a member of the mustard family, was known to early colonists who brought it from Europe where it originated in the wild form around the Mediterranean.
Tips:
Don't make the mistake of discarding the broccoli stalk. Even the thickest stalk can be used and is quite delicious. Simply peel the outside skin from the stalk and cook as you would the rest of the broccoli. Cutting the stalks into thin slices and adding to stir-fry makes a great star-shaped addition to the appearance and texture of your meal.
In Season
January
February
March
October
November
December
Brussels Sprouts
Brussels sprouts pack plenty of nutritional value into a small package. They contain the cancer-fighting qualities of other cruciferous vegetables, along with good amounts of folate (folic acid), potassium, vitamin K, and a small amount of beta-carotene. A delicious addition to stews and pot roasts.
More Brussels Sprouts recipes >
Trivia:
Brussels sprouts, a member of the mustard family, are native to Europe.| Brussels sprouts were cultivated and developed primarily by the French and the Belgians who provided the name.
In Season
January
February
December
Collard Greens
Collards are one of the milder greens with a pleasantly bitter flavor that is somewhere between cabbage and kale. They are rich in beta-carotene and supply a good amount of folate (folic acid)--a disease-fighting B vitamin--and a substantial amount of calcium.
More Collard Greens recipes >
In Season
January
October
November
December
Fennel
Fennel may look like a plump bunch of celery, but its flavor certainly sets it apart. Fennel has a mild sweet flavor akin to licorice or anise. Fennel is a delicious and refreshing snack eaten raw, and roasted it makes a lovely side dish to many meat entrees. It is also a great addition to stew.
More Fennel recipes >
In Season
January
Grape
More Grape recipes >
Trivia:
For a delicious summertime treat, spread individual grapes on a pan and freeze. Transfer to a freezer box to have available for kids to eat as a frosty snack ~ like little popsicles.|Grapes are great to pack in lunch boxes. Grapes satisfy your child's sweet tooth without added sugar or fat, and they are an excellent way to get more fruit in a youngster's diet.|The frosty look on grape varieties is called bloom and is a natural protection produced by grapes.| There are seedless varieties of grapes in all colors - green, red and black - available throughout the year.
In Season
January
February
March
April
May
June
July
August
November
December
Grapefruit
Super nutritious, with a clean flavor that is tart, yet sweet, pink grapefruits make a great snack. They are also excellent paired with many varieties of fish, and are great for added zing in salads.The three major types of grapefruit include white, pink/red and Star Ruby/Rio Red. Each variety has it's own unique flavor nuances, but they all have a clean refreshing, sweet-tart flavor. Grapefruits are traditionally halved, then eaten with a spoon, but they can also be peeled or sliced and eaten like an orange. Grapefruits are excellent paired with many varieties of fish, and are great for added zing in salads.
More Grapefruit recipes >
Trivia:
The principal ancestor of this subtropical evergreen was called pomelo, brought by a captain Shaddock to Barbados from the Malay Archipelago. The pomelo fruit, borne in clusters that gave rise to the name grapefruit, was also called shaddock, and is quite different from the grapefruit we know today. | In the mid-1700's, grapefruit was called, "Forbidden Fruit." |The West Indies were the point of origin for grapefruit, probably as a cross between the pomelo and an orange. It came to Florida in 1840 where a seedless fruit was found fifty years later and propagated to give us the Marsh Seedless variety.
Tips:
Grapefruit keeps at room temperature for at least a week. For longer storage, refrigerate in a plastic bag or in the covered vegetable crisper.
In Season
January
February
November
December
Leek
Leeks have a milder and sweeter flavor than onions and a crunchy texture when cooked, making them a delicious side dish served on their own. Leeks are surprisingly nutritious, supplying more vitamins and minerals than an equal-sized serving of onions or scallions.
More Leek recipes >
In Season
January
February
April
December
Mandarin
While tangerines and mandarins have different names, they are both actually mandarins. There are several varieties, the most popular being Dancy Tangerines, Fairchild Tangerines, Honey Mandarins, Satsuma Mandarins, Royal Mandarins and Clementines. Each variety has its own special characteristics, but all are small to medium in size, with few seeds and thin skin that is loose and easy to peel, making them a perfect snack for adults and kids alike.
More Mandarin recipes >
In Season
January
February
March
April
November
December
Orange
The Moro Orange, also known as the Blood Orange, has an unassuming orange exterior, with pale to deep red flesh inside. With an earthy papaya fragrance and a rich, tart plum flavor, these unique fruits taste as exotic as they look. Their striking jewel-like red color make them a great choice for garnish and in recipes where presentation is key.
More Orange recipes >
In Season
January
February
March
Pummelo
The pummelo is the largest citrus fruit, ranging from the size of a small cantaloupe, to the size of a basketball. The skin is generally green, with an exceptionally thick pith, and the flesh is pale yellow to pink in color. The pummelo is part of the grapefruit family, but the flesh is drier, more mildly flavored, and more aromatic than a grapefruit.
More Pummelo recipes >
In Season
January
February
October
November
December
Squash
Winter SquashThe yellow or orange flesh of winter squashes is darker than that of summer varieties, and it is more nutritious, richer in complex carbohydrates and, in many cases, beta-carotene. Winter squashes come in a rainbow of earthy colors, and more shapes, sizes, tastes, and textures than you can count.
More Squash recipes >
Trivia:
The Massachusett Indian word for "eaten raw" is "Askutasquash." An important Indian food, few white men shared the desire to eat squash raw, until the past few years when raw summer squash types began to appear in salads.| Squash was unknown in Europe until early explorers returned from America with squash seeds.
In Season
January
February
March
Tangelo
The tangelo is a tangerine-grapefruit hybrid that looks quite similar in size and color to an orange! Like a tangerine, they have a loose, easy to peel skin with few seeds, and very juicy flesh. The flavor is fresh and tangy like a grapefruit, but features some of the sweetness of the tangerine.
More Tangelo recipes >
In Season
January
February
November
December
Turnip
This is the perfect time of the year to enjoy fresh turnips. Turnips are from the same family of vegetables as broccoli, cabbage, and Brussels sprouts, and they offer many of the same health benefits as these vegetables. Add them to pot roast or stew, or try them roasted in the oven.
More Turnip recipes >