Here's to Your Health!
Ideas, Recipes, and Tools for Eating Well
Wellness
|
Special Lifestyles & Diets Article
Search for Healthy Articles
Find Healthy Recipes
May We Recommend
Crumbly Apple-Pumpkin Streusel Muffins
Diet Preferences
Please

login

to set your preferences
WELLNESS TOOLS
EATING BY COLOR
Healthy Aging
Blues
Immunity
Orange
Antioxidant
Green
Prevention
White
Cancer-Fighting
Red
WHAT'S IN SEASON?
GLOSSARY
Healthy Pin of the Week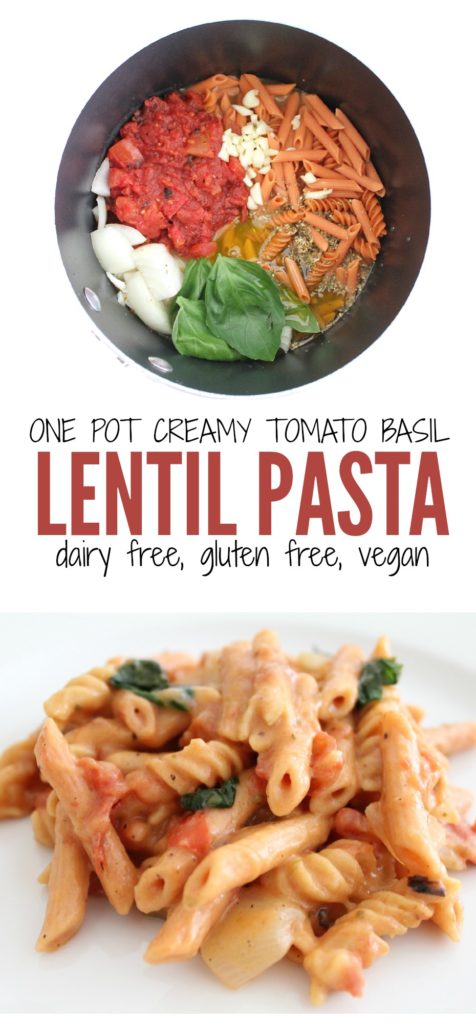 Gluten Free, Dairy Free and Vegan One Pot Creamy Tomato Basil Lentil Pasta
Dairy-Free Lifestyle
For people who are allergic to dairy products, or who are lactose intolerant, a dairy-free diet is crucial to one's well being.
Milk allergies are caused by the immune system's response to the presence of milk proteins in the body. The body perceives the milk proteins as a foreign matter and attacks them, triggering the allergic reaction. Dairy allergy symptoms are the same as general food allergies, and can include breathing problems, gastrointestinal distress, hives or skin rashes.
Lactose-intolerant people simply lack adequate amounts of the enzyme lactase. Lactase is needed to digest the sugars in milk. Symptoms of lactose intolerance include abdominal pain, bloating, diarrhea and gas.
Drink and food items good for a dairy-free lifestyle include:
•  Almond, rice or soy milk

•  Grain beverages and dairy substitutes

•  Margarine

•  Nondairy cheese

•  Nondairy chocolate

•  Nondairy ice cream

•  Nondairy yogurt

•  Other milk-free or nondairy products
Quick Tip: Try replacing cow's milk with soy milk. Soy milk is nutritionally close to cow's milk and is a good source of lecithin and vitamin E. It also lacks casein, is safe for people with lactose intolerance and milk allergy, and contains isoflavones and organic chemicals.
Crisp on the outside, gooey on the inside.
There are so many variations of the classic sandwich. Find a new favorite and share your love for one of the tastiest sandwiches around.
View Recipes >
Traditional Irish Recipes for St. Patrick's Day
Enjoy these classic Irish dishes in honor of St. Patrick's Day. There's the traditional Corned Beef & Cabbage, Shepherd's Pie and even Irish Potato Soup. They're hearty, flavorful and easy to make!
View Recipes >